US
>
South Dakota
>
Brown (County)
Listen
Feed
Genre
Listeners
Player Selection
Links
Status

Aberdeen Regional Airport (KABR) and ARTCC





KABR Local Air traffic including ARTCC. Click link above for link to live radar/map along with live audio for Aberdeen Regional Airport and surrounding area

Aviation

0
Online
Details for KABR
KABR current weather (METAR)
Links and Resources for KABR
Feed Notes
KABR
Click the above link to access a map showing a radar of all aircraft within a 200+ mi radius. Web page also includes live audio feed from pilots listed on page or displayed on map. A full back end database with flight information is also available. (click on the menu option and configure your default display). Must have Java enabled on browser for full audio. (IE default).
Mobile users,
Scanner Radio Deluxe is what is recommended, your one stop shop for Abereen Audio Feeds..
All transmissions that are recieved are delayed by thirty seconds or less in real time, depending on your device.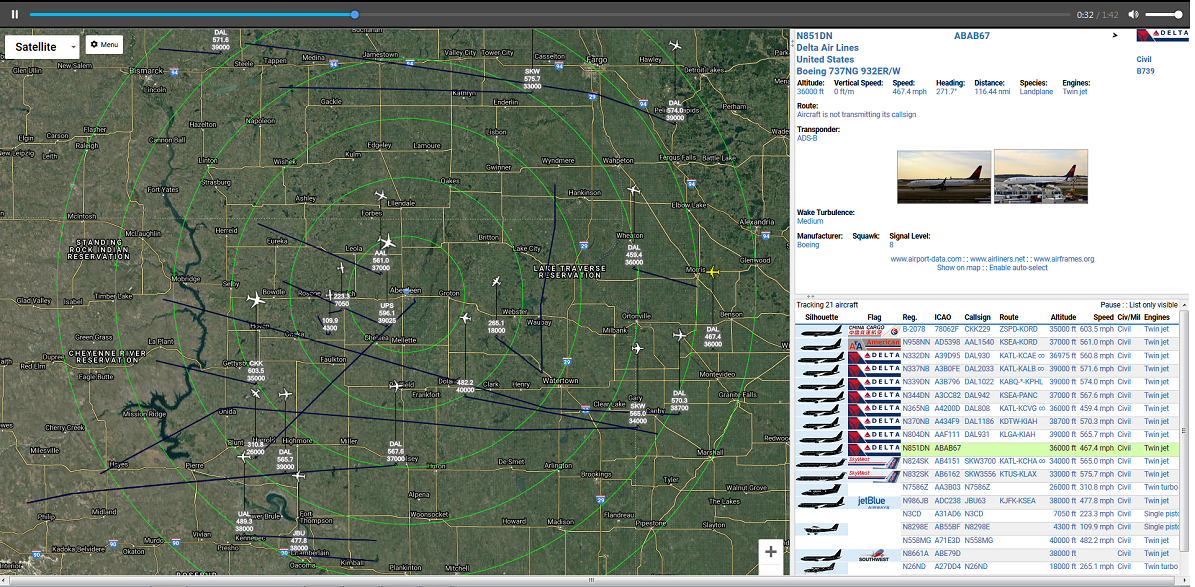 Database example: Careflight Routes SF to ABR. Menu>Reports>FreeForm. For flight paths and data - add criteria filters, [Date] from Tuesday Sept 29th to Oct 8, [Callsign] N911MK and run.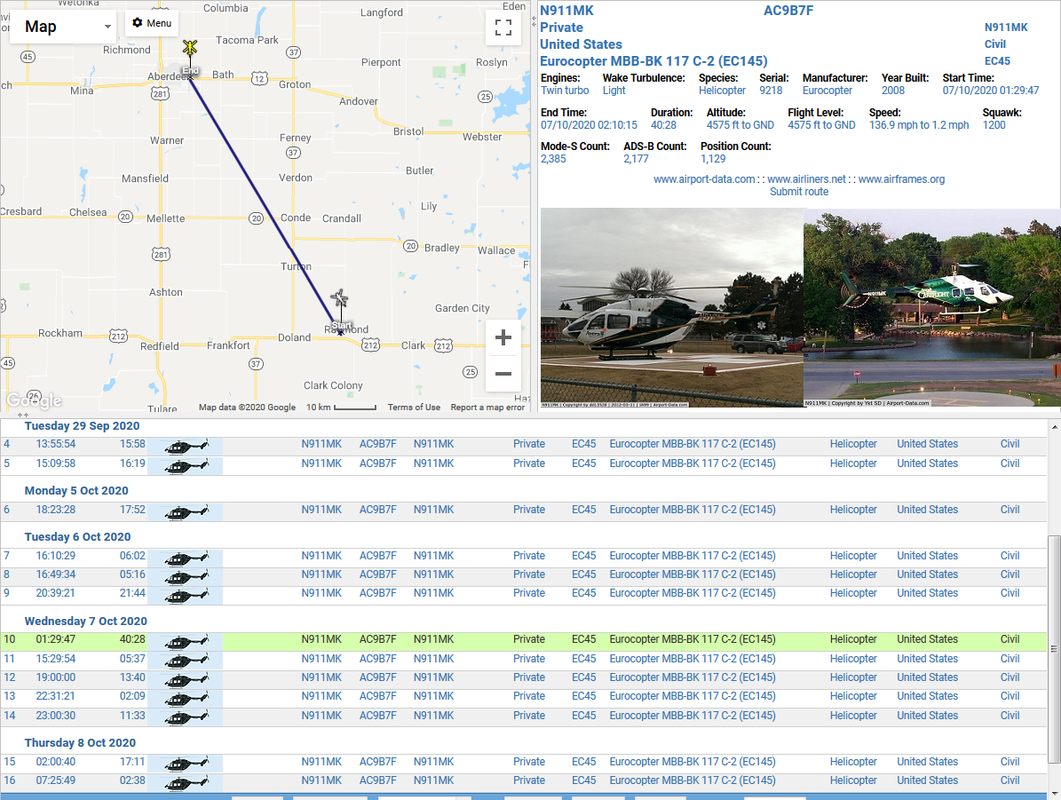 Note- Not all aircraft are displayed on map, if the aircraft is not transmitting its callsign and/or gps info it may only be listed and not always ploted on map.
Desktop link:
Mobile link is:
Airports that will be available on this feed is:
Aberdeen Regional Airport (KABR)
122.70000 BM Aberd CTAF CTAF
122.85000 BM Quest Aviatn Quest Aviation
122.95000 BM Aberd Unicom Unicom
123.02500 BM Helicopters Helicopters
129.4500 East Central US
128.5000 RCAG Watertown SD
120.6000 RCAG ABERDEEN SD
Minneapolis (ZMP) Air Route Traffic Control Center (ARTCC)
#Censored