US
>
Washington
>
King (County)
[
Seattle-Tacoma
]
Listen
Feed
Genre
Listeners
Player Selection
Links
Status

Seattle Fire





All Seattle Fire Department radio channels. Tactical channels are prioritized above dispatch. See feed information page for details.

Public Safety

7
Online
Feed Notes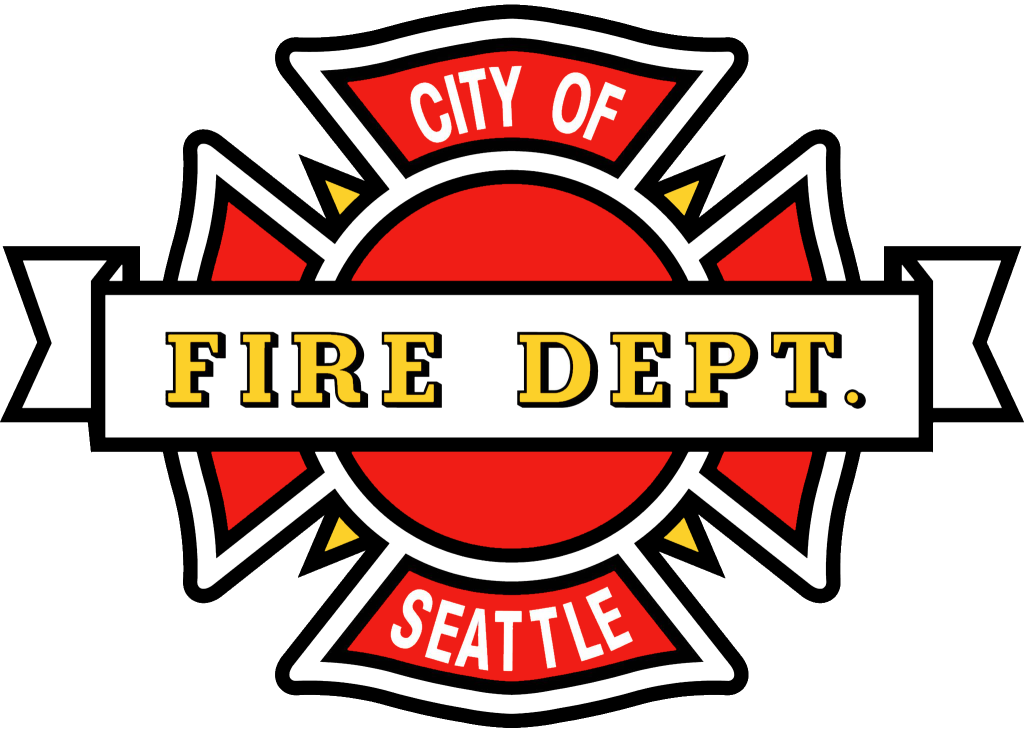 Seattle Fire Department Radio Feed
Learn about changes coming soon to the Puget Sound Emergency Radio System at psern.org
This feed scans all Seattle Fire Department operations radio talkgroups. Tactical channels are prioritized above dispatch. Long periods of silence are normal when there is no radio activity. This feed is delayed about 30 seconds from real-time radio traffic.
This feed supports Alpha Tags, allowing listeners to see which channel and radio are currently transmitting. Not all applications display alpha tags. The alpha tag displays the current channel being transmitted.
See a real-time list of dispatched SFD incidents (including locations and responding units) HERE.
View a live map of all active and recent fire department incidents with alerts. Download the PulsePoint Respond app, or view online.
Look-up Emergency Reports (time-stamps for dispatch, responding, on-scene, in-service) HERE.
Scanner Location: The Ballard neighborhood in Seattle, WA, near 15th Ave NW & NW Market St.
Scanner Equipment: Uniden BCT15X scanner connected to a dedicated server running ProScan.
System: Seattle-King County Public Safety (KCERS) (Analog Motorola Type II SmartZone)
Site: Seattle Simulcast - Primary control channel: 853.1750 MHz
Note: Due to Broadcastify terms of service requirements, some talkgroups including ambulance-to-hospital and fire investigation communications are intentionally not scanned on this feed. These talkgroups are indicated by a strikethrough on the channel list below.
Scanned Channels List:
(* indicates a priority channel that will interrupt other channels on this scanner)
TGID
Channel
Channel Name
Channel Description
ZONE 1: SFD Primary
1648
1
Tactical 1
*Primary Full Response Tactical Channel
1680
2
Tactical 2
*Secondary Tactical Channel
1712
3
Tactical 3
*Tertiary Tactical Channel
1744
4
Dispatch 4
City-Wide Computer-Aided Dispatch Channel
1776
5
Dispatch 5
Communication with Fire Alarm Center dispatch
1808
6
EMS 6
*Primary EMS Tactical Channel
2096
7
EMS 7
*Secondary EMS Tactical Channel
2000
8

Medcom

Communication with Harborview Medic One Doctor

(not scanned to protect patient privacy)

1968
9
Ambulance 9
Requests for ambulances from American Medical Response (BLS)
2480
10
Multipurpose 10
Multipurpose channel for inter-company communication
1840
11
Command 11
*Incident Command Channel for Primary Tactical Channel (1) Incident
1872
12
Command 12
*Incident Command Channel for Secondary Tactical Channel (2) Incident
2512
13
Command 13
*Incident Command Channel for Tertiary Tactical Channel (3) Incident
2128
14
EMERGENCY 14
*Emergency Help Channel, activated by radio emergency button

(Alert tone added to feed)

1936
15
RIT 15
*Rapid Intervention Team channel for firefighter rescue
1904
16
MAYDAY 16
Mayday (distress) Tactical Channel, Non-mayday traffic switches to here
Additional channels scanned on this feed:
3088
Z2: 14
Event 14
SFD Special Event Channel
3120
Z2: 15
Event 15
SFD Special Event Channel
Seattle Fire Department Common Terminology:
| Term | What it Means |
| --- | --- |
| Code Red | Respond with emergency lights & siren. Default response. |
| Code Yellow | Respond without emergency lights & siren. Follow traffic laws. A "code yellow rescue response" is almost always an elevator entrapment without injuries. |
| Code Green | Cancel response. In-service returning. |
| Code Blue | Request for an immediate police response. This is often due to an assaultive patient. Other calls for immediate police assistance include "fast backup" and "help the firefighter." |
| "Cross of..." | Indicates the nearest cross-streets on either side of the indicated address. |
| Fire Response | Firefighters respond in turnout gear. Response varies depending on the structure, 911 report, etc. |
| Engine | Engine Company with the ability to pump water. Engines primarily carry hoses and nozzles. |
| Ladder | Ladder/truck Company with a tall (typically 100 ft.) aerial ladder. They primarily carry ground ladders and extrication tools. |
| Battalion | Refers to the Battalion Chief. The city is divided into five geographic battalions. Each Battalion Chief drives a Fire Department SUV. |
| Aid Response | Medical response requiring EMTs (any Seattle firefighters) who are Basic Life Support (BLS) qualified. Aid units are ambulances staffed with Firefighter/EMTs. |
| Medic Response | Medical response requiring Paramedics who are Advanced Life Support (ALS) qualified. Medic units are ambulances staffed with Firefighter/Paramedics. |
| Med-6 Response | Medical response requiring at least 6 members for severe patient injury/trauma. |
| Med-7 Response | Medical response requiring at least 7 members for CPR in-progress or respiratory/cardiac arrest. |
| Q-Medic Response | Quick Medic Response. Details are still unknown, but likely an incident that requires paramedics quickly. |
| Full Response | Confirmed working fire (1st alarm/1-11). Several units are sent. |
| 2-11 thru 5-11 | X-11 indicates the number of alarms, so 5-11 = 5-alarm fire. Resources are added for each alarm. |
| Heavy Rescue | Rescue requiring patient extrication. Often overturned vehicle incidents. |
| MCI Response | Multiple Casualty Incident. Involves many patients. |
| Event... | A non-emergency special event with SFD staffing that has been assigned an event channel. |
| RIT/RIG | Rapid Intervention Team. A dedicated engine or ladder company standing-by for firefighter rescue. |
| MDC/MDT | Mobile Data Computer/Terminal. This is the comptuer in every apparatus that displays additional run informtion. |
| HMC | Harborview Medical Center. The level one trauma center for Washington, located on First Hill. |
| C&C | Request for "cops" (police officers) and a coroner for a deceased patient investigation. |
| FAC | The Fire Alarm Center is the dispatch center for the Seattle Fire Department. It is near Fire Station 10 and the Seattle Emergency Operations Center. |
| CAD | Computer-Aided Dispatch. Unit assignment and initial dispatch is automatically performed by a computer dispatch system. There is a medical tone or a fire tone at dispatch. |
| Move Up | The CAD system will occasionally "move up" available units to the fire stations of out-of-service units in order to reduce incident response times for that area of the city. |
| 80-series | Any apparatus designator in the "80-series" (such as E80, M85, etc.) is a reserve apparatus staffed during times of very high call volume. |
| 90-series | Any apparatus designator in the "90-series" (such as E92, L90, etc.) is a training division apparatus that is able to be staffed during times of exceptionally high call volume. |
Typical Radio Dispatch Order of Events:
Computer Aided Dispatch on Channel 4

Dispatcher addresses responding unit on response channel (typically 1 for Fire, 6 for EMS)

Responding unit(s) acknowledge that they're responding (first unit repeats address, others say "OK")

Dispatcher describes the incident in greater detail (this is called "the shoot").
QUESTIONS about SFD radio terminology or the feed in general? I'm happy to try to answer any questions you may have!
If you're not a RadioReference Premium Subscriber and would like a recording of this feed, let me know the date/times and I'll send it to you!
---
The Seattle Fire Department uses PulsePoint, a mobile app that enables citizen superheros by sending instant alerts whenever CPR is needed nearby. This app allows anyone to quickly help someone experiencing sudden cardiac arrest when seconds count, even before the fire department arrives. The app also displays a live list and map of all fire department incidents in the city. Download PulsePoint for free today!
---