US
>
Washington
>
King (County)
[
Seattle-Tacoma
]
Listen
Feed
Genre
Listeners
Player Selection
Links
Status

Seattle Police - West Precinct (Downtown)





Enhanced scanner with talkgroup encoded, focused on downtown Seattle (West Dispatch & PTac)



Status: Scanner is down pending connectivity repair -- ETA 2 weeks
Public Safety

0
In Transition
Feed Notes
Callsign format is "

shift

- unit"
E.g. - "

2

-

Queen 3

" would be the

second shift

unit assigned to Lower Queen Anne sector. If the sector isn't listed in the map, it's a special unit (investigations, command structure, etc.). See SPD Radio Guidelines (secton 12.010-POL-4.4) for complete details.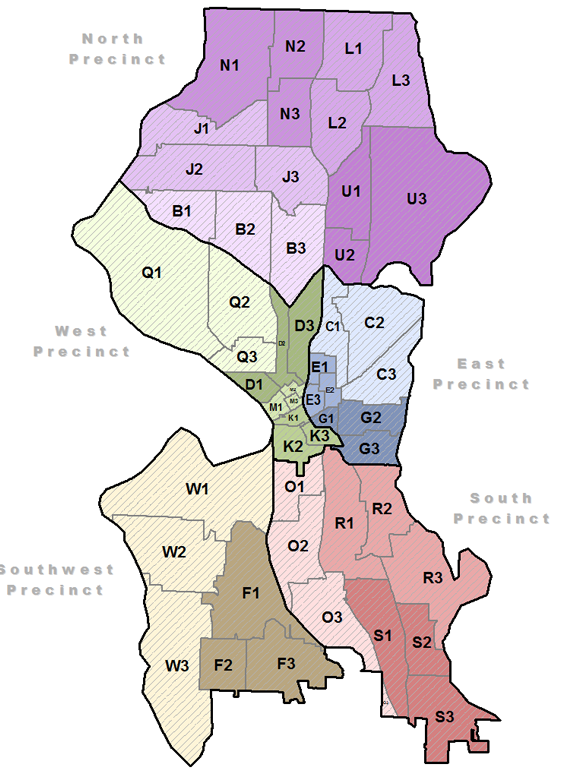 Scanner Details
SDS-200 & ProScan monitoring Seattle Police & Fire (no other cities/county agencies usually). I will occasionally lock it to a specific dispatch channel if something interesting is going on.